May Day
May 2, 2009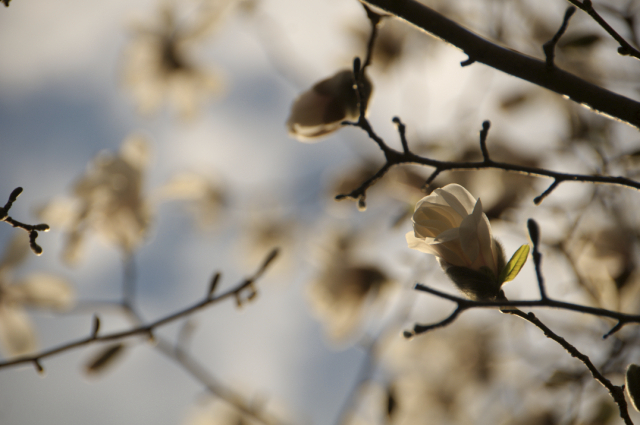 May Day. I wish it was a day dancing around the maypole, braiding colorful ribbons. Instead I spent the wet & overcast morning removing the 1930's original wallpaper from the girl's bedroom. And this afternoon we had to make a follow up visit to the dentist to fix Brienne's new filling. So that makes not just one, but two trips to the dentist in one week! Ack! Not exactly how I like to spend my time.
I took a day off from the computer yesterday and my goal was to tackle the perennial beds but somehow 1) testing the cornmeal non-soap shampoo recipe (don't ask), 2) taking the girls for haircuts, 3) dropping off the sewing machine to get fixed, 4) looking for household goods at the thrift store, and 5) preparing veggie burgers for supper ate up the whole day.
I suppose it's all in a day's work for a stay-at-home mom but I thrive in the mostly stay at home part of my career and calling. Lots of time away from home leaves me drained and tired. And even afternoon tea, time spent with a good book and a hot bath after supper couldn't lift the weariness I felt yesterday.
It's not just the inordinate amount of errands I'm doing this week, although I'm sure that contributes. Dreams are being explored and children are growing in exciting and challenging ways. Just when I thought I had home, children and family life mostly figured out the sand start to shift.
I should expect this. The only thing constant is change. But I do think the changes a foot in our family are emotionally draining for me.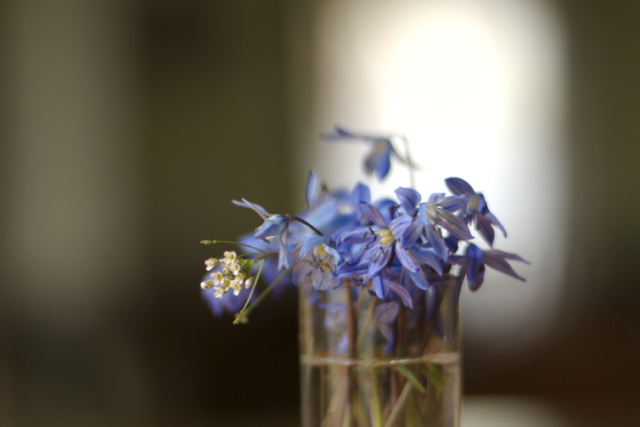 And so the day wasn't spent dancing around the maypole, or digging in the garden but with a second visit to the dentist, an afternoon bike ride for the kids and an on-line documentary with afternoon tea. And having a child pick me a blue May Day bouquet, "look Mommy, for you!" Maypole or not, it still was a sweet day.
Renee Tougas participates in affiliate marketing, including the Amazon Services LLC Associates Program. Whenever you buy something on Amazon from a link you clicked here, I get a (very) small percentage of that sale. See disclosure for further explanation.
You can subscribe to comments on this article using this form.
If you have already commented on this article, you do not need to do this, as you were automatically subscribed.