I like myself and I miss my curls
September 1, 2012
For several years now I've kept my hair short, very short. Damien cuts it with his clippers, just like going to the barber. I love the simplicity of short hair. I love not "doing" my hair. I am a low maintenance woman and short hair fits well with this.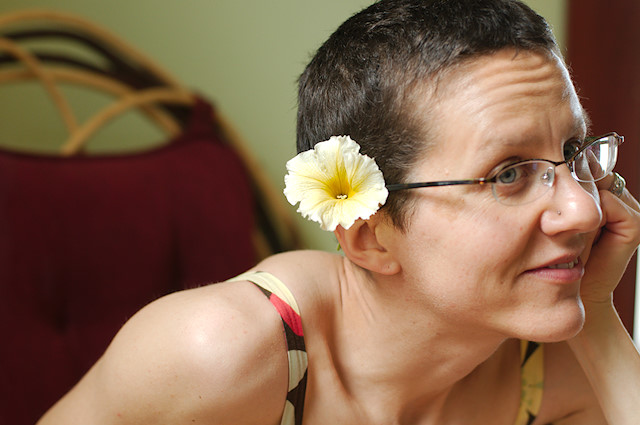 I love feeling comfortable enough in my own skin to have short hair. I don't pay much attention to my looks. How I look just doesn't matter much to me, as long as I'm clean and my clothes aren't too dirty or scruffy. How I feel physically, spiritually, emotionally - matters much more to me than appearance. And this is how I feel. I feel strong and healthy. I feel young and vibrant. I feel loving and loved.
I feel beautiful. So growing my hair has nothing to do with wanting to be more beautiful.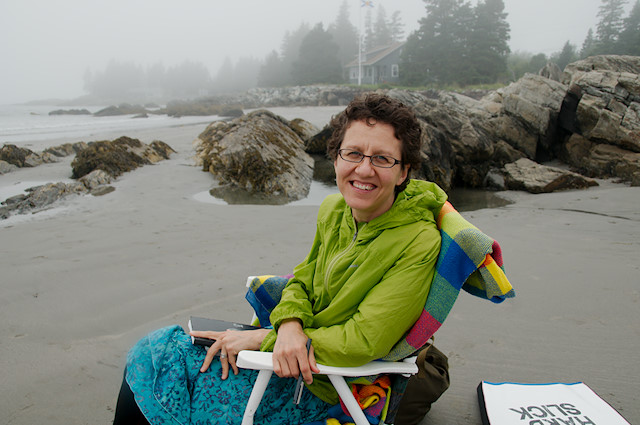 I miss my curls. Plain and simple. I have gorgeous curly hair. And no grey, yet. Which is a good thing since once I start to go grey, there's no going back. I won't be dying my hair.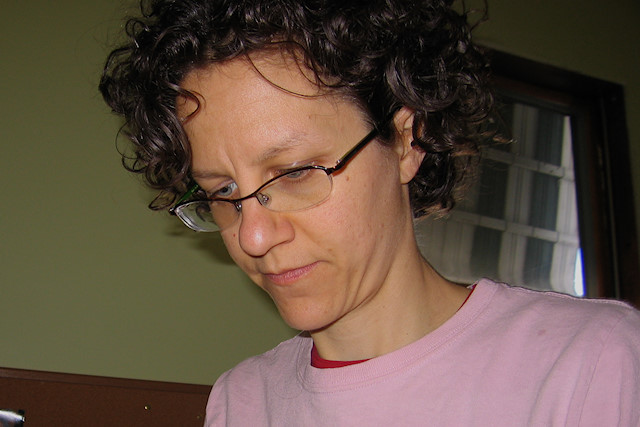 I miss having hair long enough for the kids to play with. When the kids were little, and my hair was longer, we'd sit on the couch and they would "do" my hair. For me, it was pure bliss. Like my paternal grandmother and father, I love having people play with my hair.
The kids would comb my hair. Put clips and pony tails in. It looked hilarious. And it felt so good. (I just spent 20 minutes trying to find a photo in our old files to share with you but I couldn't find one.) I was never daring enough to leave the house when they did my hair this way. I'm gutsy, but not that gutsy.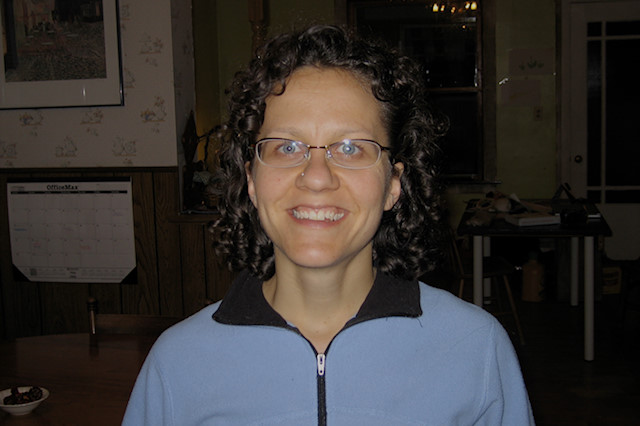 I loved that time with my kids. It was like a spa treatment for me. I figure I only have a couple years left of that kind of love and attention from my kids. I want to grow my hair a bit to take advantage of that before it's too late. Brienne especially loves to style my hair and I love her doting attention.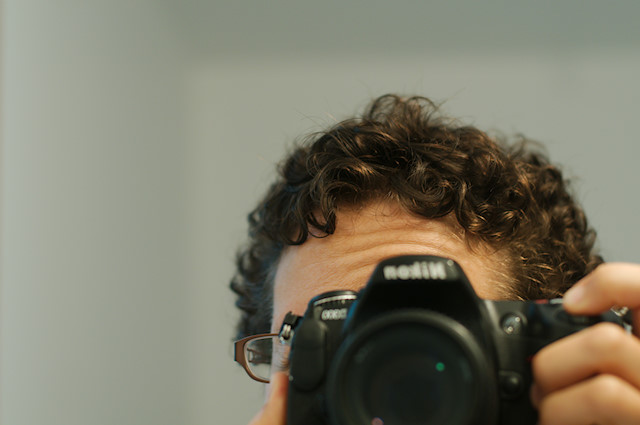 Missing my curls and my children's attention to my hair, I've decided to grow my hair again. You'll notice my husband has little to do with this decision. Damien loves my hair short, real short. Which is part of the reason I've kept it short for these past years. But he also likes my curls, at least I think so. He fell in love with me when I was young and had long curly hair (and big glasses).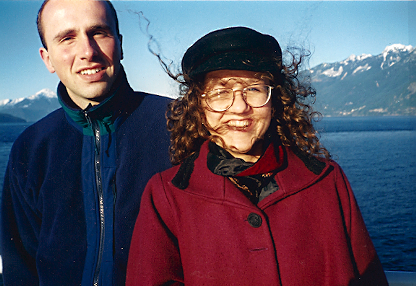 Young Love, circa 1995
Growing out my hair is full of awkwardness. Like when I forget to comb my hair before leaving the house and get to town looking "pouffier" than I like. A slick coif has never been my gig, but 70's white girl afro is not the look I'm going for either.
Thank goodness I don't have to be in public much these days. And when I do, I often resort to a headband to look presentable without a lot of effort.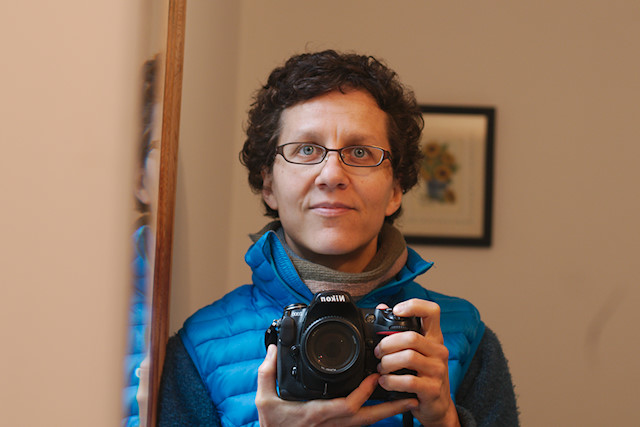 late summer mornings are cool in the mountains, hence the down vest and scarf
I guess you could say that's my style - presentable without a lot of effort.
Renee Tougas participates in affiliate marketing, including the Amazon Services LLC Associates Program. Whenever you buy something on Amazon from a link you clicked here, I get a (very) small percentage of that sale. See disclosure for further explanation.
You can subscribe to comments on this article using this form.
If you have already commented on this article, you do not need to do this, as you were automatically subscribed.