A Season's Worth of Reading and Listening
October 16, 2011
I love it when my favorite bloggers share their booklists. I use those posts to update my own to-read shelf at Goodreads. 
I haven't done a book review post for a while and I have a whack of titles to share with you. 
(PS. I'm really sharing, giving away my copy of three two (Becoming Odyssa is spoken for) of the books listed below. Just look for the asterix (*) and e-mail me if you're interested. This is not a reflection on the quality or interest of these reads. I simply keep very few hardcopy books.)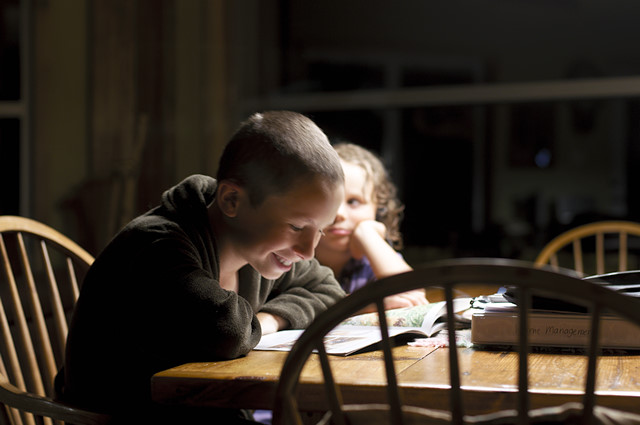 This post is the list of the books I've read or listened to since moving in May, with a few I'm working through right now. It's a wicked long post because a lot of these books have impacted me deeply and I take the time to share that in my reviews. 
About Audio Books
Listening to books for me is a new thing. Not children's stories of course, we've always listened to children's audio books, though nowadays our younger two use their personal iPods for stories and we don't listen to many audio books together except when driving. I suppose this is the natural progression as children age and their interests (and skills) diverge, ie: Celine is not interested in the stories Laurent and Brienne want to listen to, so personal iPods are great. 
This summer we bought an iPod for Laurent. This happened when I finally investigated Laurent's reading frustrations and determined that he is dyslexic. The boy longs to immerse himself (as he has seen his sister do for years) in stories beyond his reading level.
Enter the iPod and audio books. It's been life saver for his sanity and mine because there is just no way I can read aloud enough to keep up with my children's interests.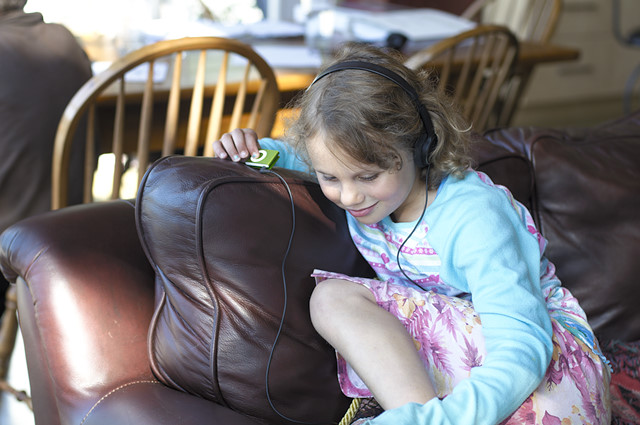 This summer we also bought a subscription to Audible.com. Love it. As we get ready to move to a French speaking area (with limited English library resources), having access to English books is very important to me - personally and for homeschool. Audible.com is part of making this work.
Also earlier this year, before we moved, we bought a smart phone to be our phone during this transition. Of course, it's more than a phone. It's a GPS, a music player, e-mail reader, calculator (and any other app you can imagine).
Those of you an iPhone or an Android equivalent are already nodding your knowing heads  - having a phone like this is just so handy (and slightly addictive if you let it be). One of my favorite uses for the phone is to download audio books from our Audible.com account.
Damien and I spent over sixteen hours listening to a story (missing exits and nearly running red lights, we were so engrossed) early this month on our trip to Gaspésie to find a place to live. And we're not even half done the book!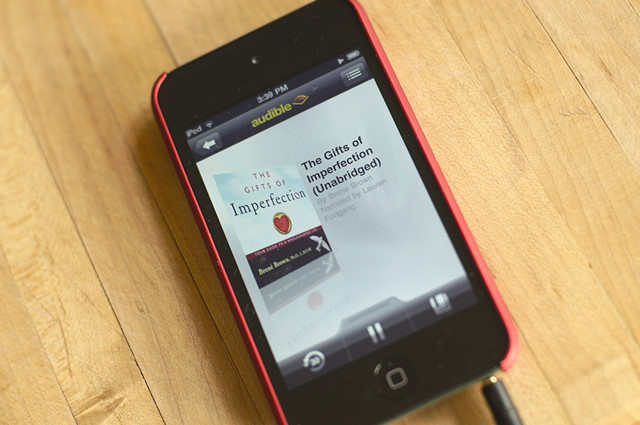 this is not the book Damien and I listened to
it's one I'm listening to right now
I know, I know you want to get on with the books already. I just wanted to introduce the idea that listening to books can be a great way to "read" more books. I like having a few tools in our household that make it easier to do that.
Books for Homeschooling
Let's start here, shall we. Since much of my life is about homeschooling.
Leadership Education: The Phases of Learning. I talk about this book a lot. For good reason. It's one of my favorite homeschooling references. This summer I re-read Chapters 6 & 7, Transition to Scholar and Scholar Phase. Praying, reading, researching and planning my way through Celine's entry to young adulthood.
Telling God's Story. There is not much I regret or consider a mistake in my homeschool practice. But if I could change one thing I would have read this book six years ago. For a host of reasons (I don't have time to write about right now) I have floundered around for years on how best to teach the Bible to our children. Reading this book was a light bulb moment for me.
I love the solid direction this book has given me in teaching God's story to our children. I feel like I have something to work with now. And that I can really focus on laying down the foundations of our faith in a way that makes sense to me (just so you know, parts of the Bible simply baffle me and that's ok). I am not using the accompanying curriculum.
Honey For a Teen's Heart. This is the follow up to Honey For a Child's Heart, a great resource book for reading with children. I love this follow up book even more than the first. I love how the authors are passionate about good books.
Good fiction contains truth. It is not the Truth, but it serves as a signpost to the Truth, to the reality of God, and of our need for redemption.
Hunt and Hampton encourage us that, "books provide a great environment for talking about ideas." and this is so important because, 
Discussing worldviews has never been more critical. If you want to raise teens who know what they believe and can stand in the marketplace of ideas with firm convictions, then you have to engage your children in conversation about these things.
Good literature being a great way to enage in those kinds of conversations. I could go on and on, and I'm not even talking about the extensive book lists that were the real reason I bought Honey For a Teen's Heart.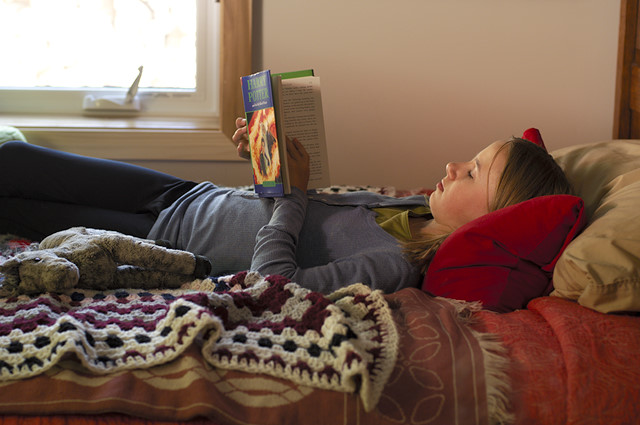 This book is written from a Christian worldview but the annotated book lists, which make up more than half the book, are not faith-based. 
The Writer's Jungle. Forgive this borderline curriculum review but this book has had a prominent place in my summer beach bag and on my bookshelf for the past couple months. This book speaks my language when it comes to teaching our children how to write for "pleasure, self-expression and discovery".
This resource gets me excited about journeying through the writer's jungle (ignore the VBS feel of this metaphor) with my children, unleashing their potential within and becoming a better writer myself. Talk about a win-win! I will be giving a more thorough review and recommend of this book when I write about our elementary writing curriculum.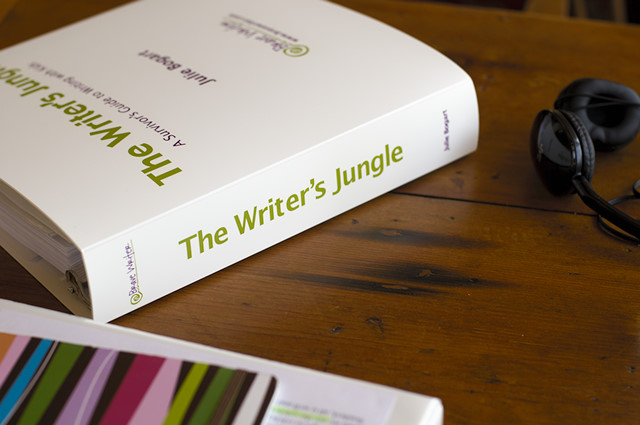 Earn It, Learn It.* I was given this book for review. The author presents an innovative twist on chores and allowances, tying in real life employment and careers into an allowance system. Honestly though, it was too structured and in depth for me. We keep the chore system really simple around here.
There are so many great ideas in this book to help make real life careers hands-on for children, if that's your thing. Celine enjoyed reading about the different careers. And I found it interesting also because it explains different jobs in terms children understand, which is actually was helpful for me too.
~~~
Big Numbers ~ Big Living
One Thousand Gifts: A Dare to Live Fully Right Where You Are.*  In my internet blogging circle of Christian women (one of the circles I find myself in) this book has been very popular. I wanted to see what all the fuss was about. I borrowed it from the library (that took months since it was a popular library read also) and then bought it as I wanted to take my time reading through it. 
I'm halfway through and I have not found it to be a life changing read for me (at least not yet) but it's an excellent reminder for the life I'm trying to life. I've been practicing the discipline of noticing everyday glory and grace in my life, especially beauty, for years now. Ann's books is pushing me into a deeper practice of grace, thanksgiving, and joy - eucharisteo. Good stuff.
Photography is one way I do this, so is blogging, journaling and the time we spend in nature each week as a family. 
I believe the transformational power of faith can be found in everyday mothering (not exclusively of course, but in the "bloom where you're planted" kind of way). I love that Ann echos those thoughts, of course much more poetically than I ever could. 
A Million Miles in Thousand Years: How I Learned to Live a Better Story. This book has also been popular in the circle I described above. It's been on my list to-read for almost a year.
This book is going to get more press here at FIMBY when I blog about my passions and my mission. Miller's book is having a huge impact right now on how I view our life and the adventure we want as a family. It puts years of conversations, dreaming, planning and hard work into a framework that explains what we're trying to achieve. We want to live a better story.
I have journaled my way through Miller's fabulous writing. I marvel at how he can distill deep and difficult theological concepts into two paragraphs (whose language you understand) that leave you gape mouthed and dumb founded.
One Million Arrows: Raising Your Children to Change the World. I read this book at the recommendation of my friend Jill. I want my children to change the world. I want to change the world. This book talks about one way we can do that. 
I'm not committing myself lock, stock and barrel to the mission the author lays out. But there is a part for us to play and there is definitely unique world changing work that God has for us to do. 
God spoke a lot to my heart while reading this book and quite frankly it's scary where those seeds might take us.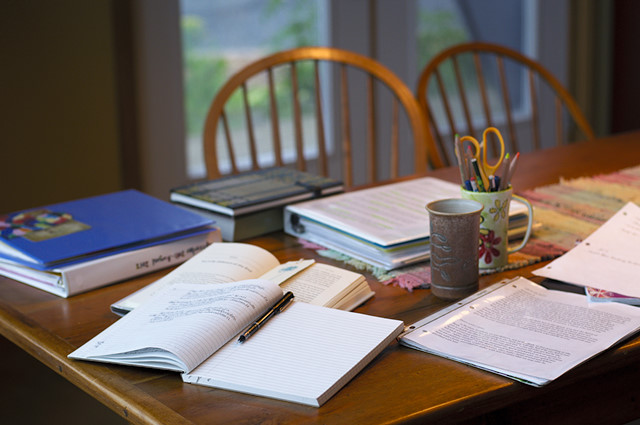 ~~~
Journies & Adventures
The Gifts of Imperfection: Let Go of Who You Think You're Supposed to Be and Embrace Who You Are. I was introduced to Brene Brown's brilliance in her TED Talk on The Power of Vulnerability. This is my third FIMBY recommend of that TED Talk, not surprising considering my current writing themes of wholeheatedness and intentional living, vulnerability and fear.
I am a recovering perfectionist and Brene Brown's words are words are need to hear. I have some quibbles with the "I am enough" philosophy because frankly, I'm not enough. I can't do this thing called living on my own strength. But perhaps that distinction is just semantics.
But what I love about Brown's writing is how she speaks to one of my biggest hang-ups - If I just do everything right it will all turn out ok. This, of course is about me learning to let go of control over people and circumstances. Something I really do need to learn heading into the young adult years with our children!
The other part of letting go (of who you think you're supposed to be, the way you think you should write, the way you think you should raise your children, the way you think you should earn a living, etc...) is that you free your arms and your heart to embrace you really are, and who you were created to be.
Talk about freakin' exciting!
If the letting go is painful (trust me it is), embracing who we really are (totally imperfect but worthy regardless) is an exhilerating, heady rush. 
Brown says, 
It is in the process of embracing our imperfections that we find our truest gifts - courage, compassion, and connection.
I want a life marked with courage, compassion and connection. I'm listening to Brown's book to help me in that journey. 
Simply Christian. This was our first Audible.com purchase. Damien and I are both listening to it, or rather we were. We took a break and it's been a couple months since I listened last. 
I really like N. T. Wright's theology. He talks in terms I understand and I don't mean he doesn't use big words. I mean, the way he explains Christianity in the context of justice, spirituality, relationship and beauty make sense to me. And I think these terms also make sense to a post-modern generation. Which of course is why this book resonates with so many people.
This is a book I am not embarrassed to share with non-Christians friends. It's not dumbed down, sectarian, or apologetic. I think it might be time to pick back up the headphones and finish it. 
Becoming Odyssa.* This was swag from Outdoor Retailer where the author was giving away copies. I read this during that trip and it was very fitting considering the purpose and vibe of our time there. 
Becoming Odyssa is a memoir about a single woman's thru hike of the AT. A feat I can't imagine even attempting. It was an interesting read and more than once made me seriously question my husband's desire to this hike this trail with our family (smile). 
Walden, or Life in The Woods. Speaking of thru hiking, our friend Granola Girl who's actually thru hiked the AT, or some other long trail (sorry, I can't totally remember) recommended Thoreau's classic book to me. I've taken her advice and bring this along as my trail and backpacking book. Therefore I read it in brief spurts, with long breaks in between.
It's a perfect book to read this way. Thoreau didn't have an editor, and trust me, parts of this book could really have benefited from some red pen. 
What I've realized in reading Walden is how Thoreau's writing has influenced and informed the modern day simple living movement. The writer of Ecclesiastes was right, there is nothing new under the sun. 
The Winter of Our Disconnect. This was a great book and I give a full review in my recent Unplugged Sunday post.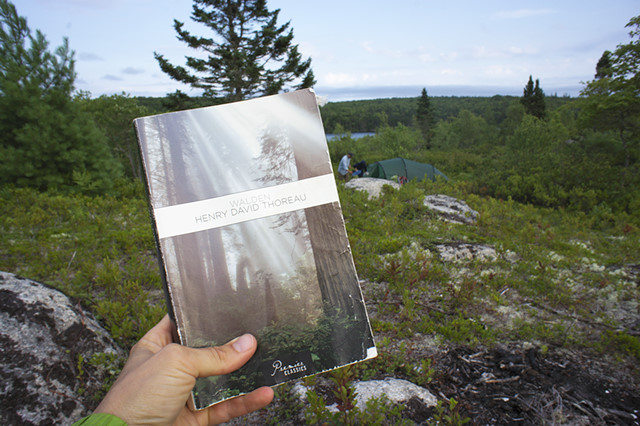 ~~~
Fiction
Enough theory, let's just read for fun. What's that? Just kidding. I've read a few books this summer and early fall, just for fun.
Little Bee. I usually don't read stories about Africa. Too much heartbreak. This one somehow slipped under the radar and by the time I was faced with the really disturbing stuff (this always happens in African stories, which is why I stay away) I was already hooked on the story.
Reamde. This was the audio book that caused us to miss exits on our recent house finding trip to Quebec. Now that we don't have so many driving hours we're listening at night in bed together. Definitely an adult read (or listen). Immensely fascinating and in-depth. I'm totally surprised I like it so much, it was definitely a Damien pick.
Bossypants. Some people think this is a really funny book. I don't. We learned that the hard way, after spending precious Audible credits to buy it. I do like Tina Fey in certain roles but telling the story of her life was not one of them. Damien and I started this memoir earlier this summer but couldn't even bring ourselves to finish it. 
Caleb's Crossing. I loved Geraldine Brooks novel People of The Book, except for the Spanish Inquistion parts - those torture scenes still disturb me. Thankfully this book didn't have quite the same graphic detail but I also thought it didn't carry the same punch as People of The Book. The book's conclusion seemed kind of rushed but the story overall is quite a compelling read. 

~~~
Just Started
Circle of Quiet (picked up from library reserve this weekend) and The Help (another Audible.com pick, started in the tub on Friday afternoon).
Did you know?
I have a block in the sidebar where you can always see what I'm reading and listening to. I update it every week or so. 
I have around 1,000 books shelved at Goodreads. These are mostly children's books. Titles I've read to the children but many of them books Celine has read on her own. I use Goodreads mainly to keep track of books for homeschool purposes. Feel free to visit my "library" and add me as a book buddy (like facebook friends without all the farmville-type crap).
We have an Amazon Bookstore and I've been slowly adding my recent favorite non-fiction books to those lists.  
What are you reading? Any books to recommend?
This post contains affiliate links.
Renee Tougas participates in affiliate marketing, including the Amazon Services LLC Associates Program. Whenever you buy something on Amazon from a link you clicked here, I get a (very) small percentage of that sale. See disclosure for further explanation.
You can subscribe to comments on this article using this form.
If you have already commented on this article, you do not need to do this, as you were automatically subscribed.