Supply list for Hibernate Soapmaking Tutorial
January 11, 2017
Hibernate starts in a few days. There is still time to register.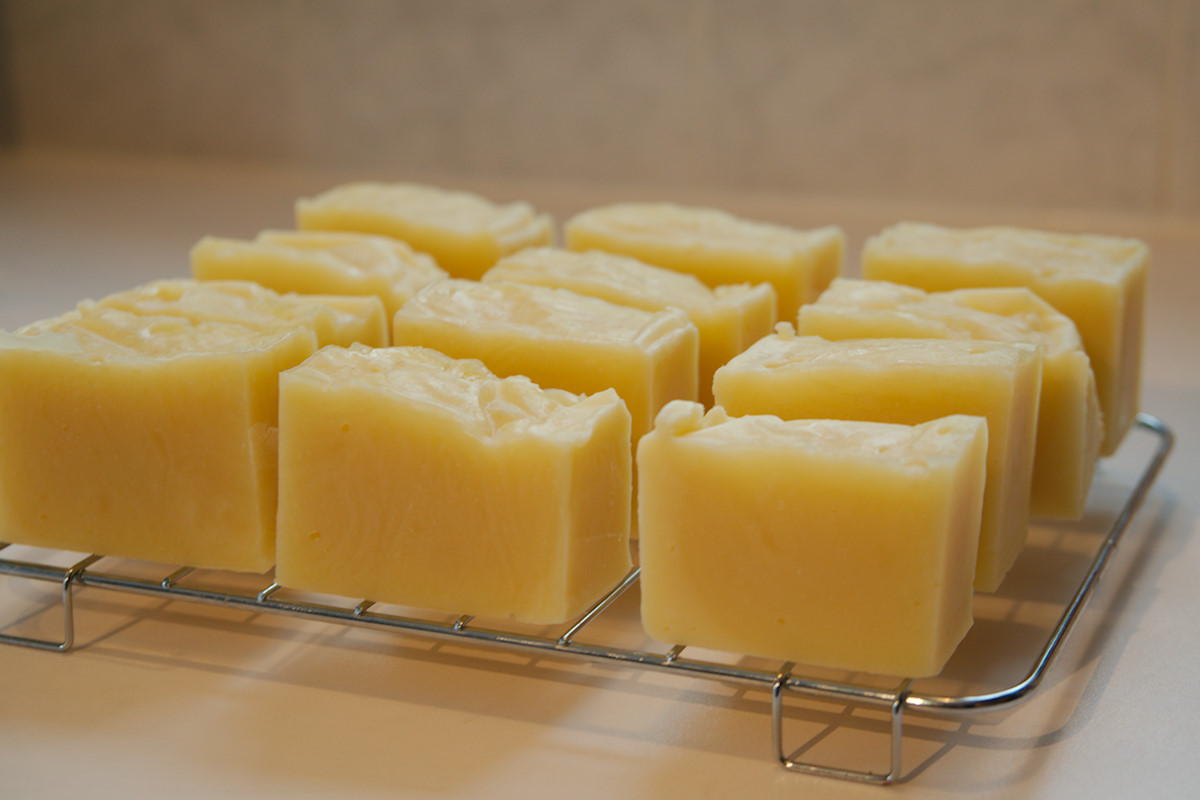 I am teaching a soapmaking tutorial in this year's retreat and have prepared a supply list for those of you who are taking the class and want to get a head start on getting your materials.
I was specifically asked for this list by some friends on Instagram and I'm posting it here so I can keep it with my soapmaking pages for future reference.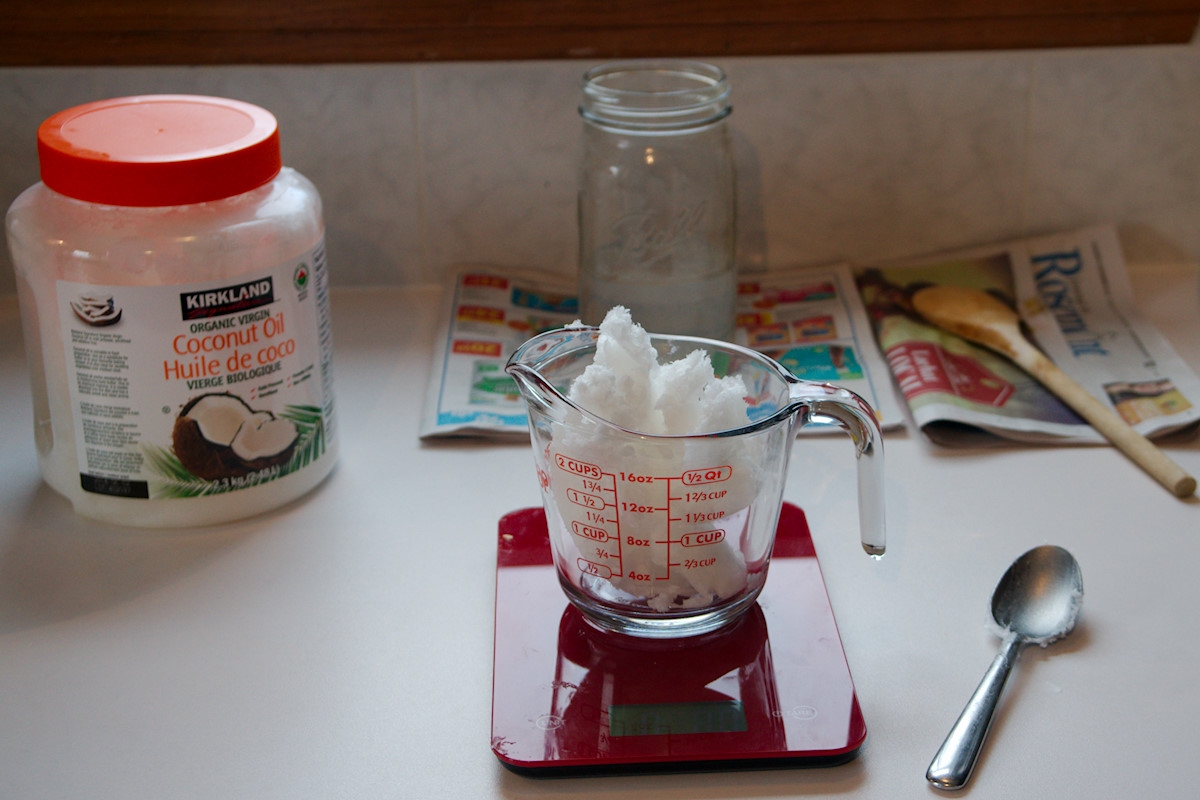 In the soapmaking tutorial I've prepared for Hibernate I walk you through cold process soapmaking, from gathering the things you need in the kitchen before you start, to cutting and curing the bars at the very end. I teach a bit of troubleshooting, as I had issues arise in my own soapmaking during the video process.
This is a basic tutorial. I teach a straightforward technique, without too many variables to overwhelm you or introduce possibility for error.
My goal for this tutorial is that class participants will feel soapmaking is an accessible craft and that they would be empowered by the instructions and information I've provided to be confident enough to try it on their own.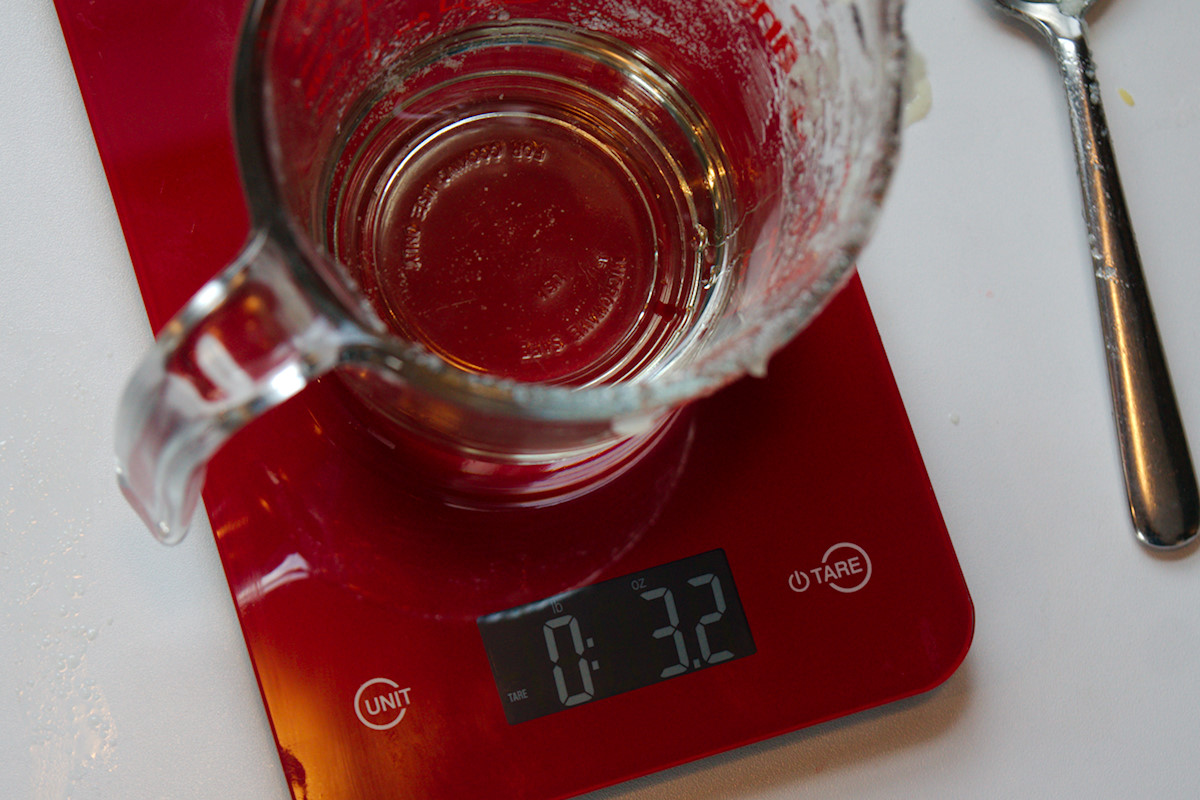 Many people I've met are interested in making soap but they are intimidated by the process, and using lye especially. My main message when it comes to lye is this: use common sense and appropriate safety measures and fear not. Don't be so afraid of lye that you don't try making soap. Unless you are ridiculously clumsy or unable to follow simple safety rules, you can handle this.
Although I kept things simple in this tutorial I do spend some time talking about creating essential oil blends for soap. The natural fragrance of essential oils is one of the deep pleasures for me of soapmaking and I wanted to make sure to share some of that knowledge and experience with you.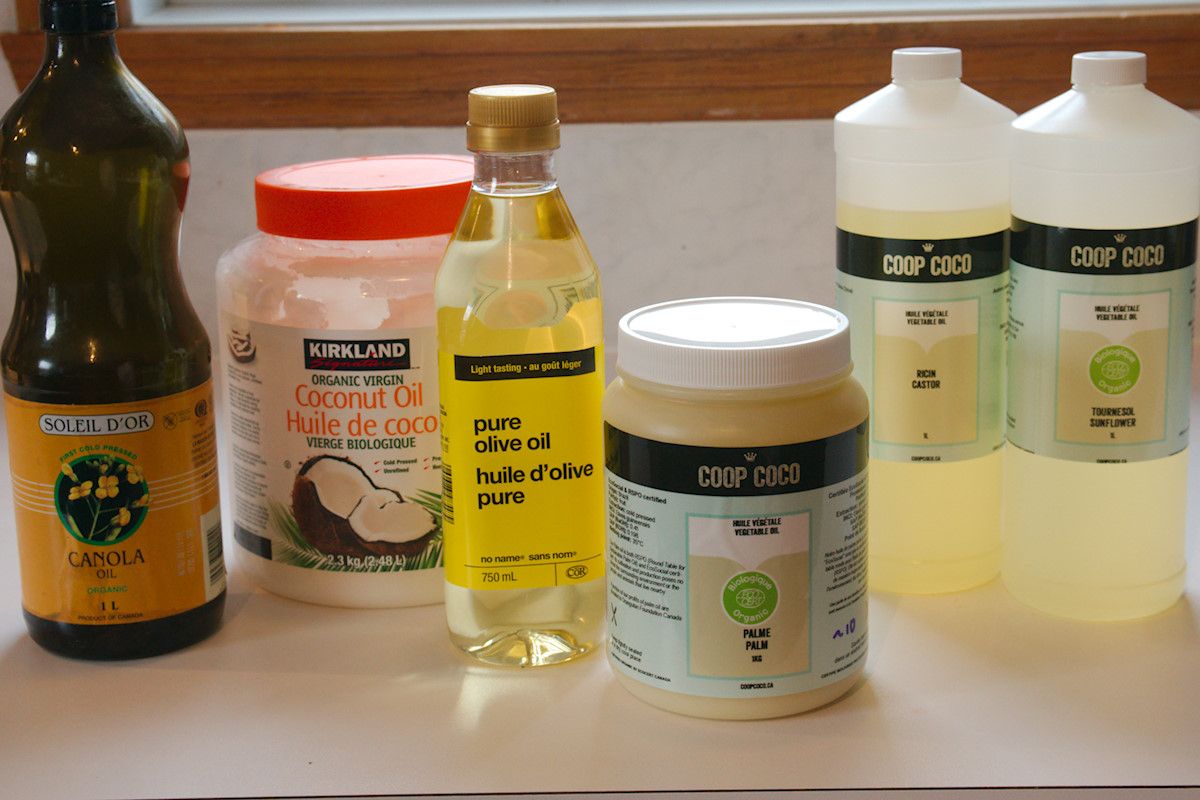 Here's what you'll need to make this soap.
Ingredients:
4.5 oz lye
12.2 oz distilled water
8 oz coconut oil
8 oz olive oil
8 oz palm oil
3.2 oz sunflower oil
3.2 oz canola oil
1.6 oz castor oil
1.5 oz essential oils
In the tutorial I provide a detailed recipe with metric measurements also.
As I explain in the tutorial I do not use the highest quality essential oils in soapmaking. I don't use the bottles sold at the health food store or through multi-level marketing companies.
I buy all my soapmaking essential oils online, in "bulk" quantities where possible.
This recipe calls for a total of 1.5 oz of essential oils. I used a blend of rosemary, lavender, and peppermint.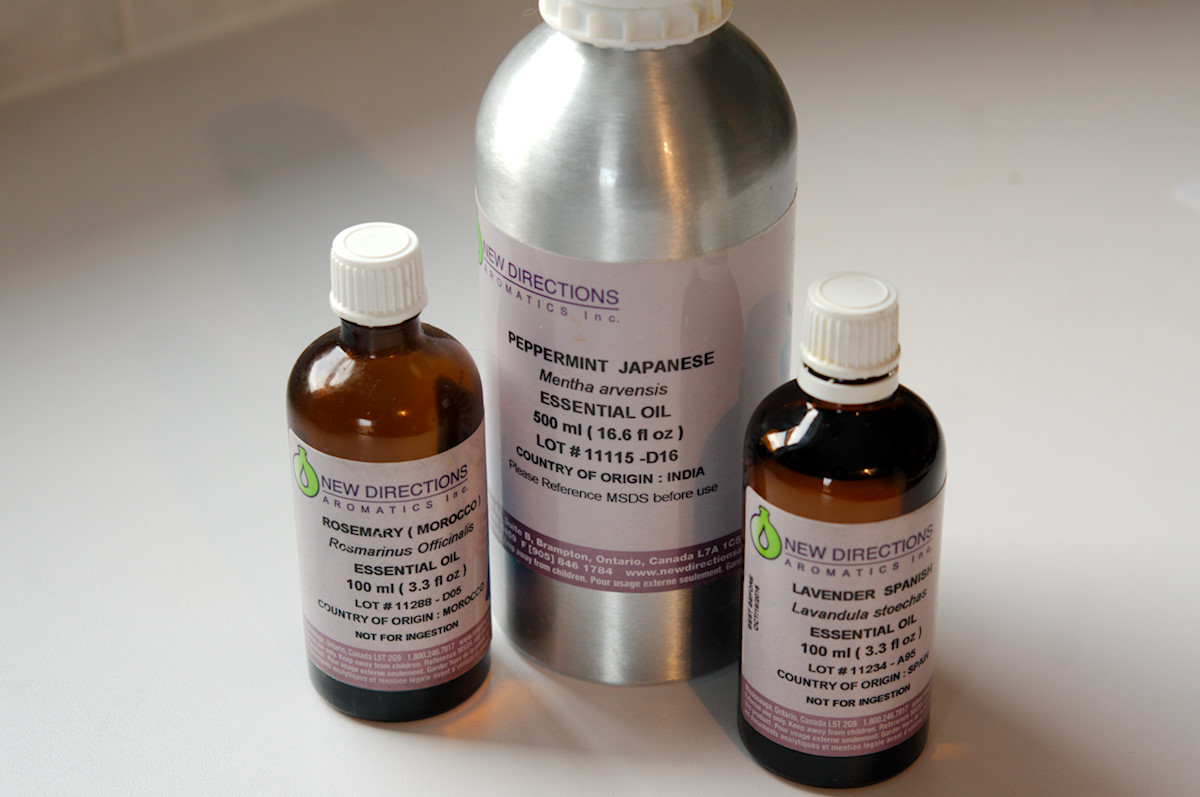 You can find those essential oils, the vegetable oils and fats (called carrier oils), and the lye for this recipe at one of these suppliers.
United States:
Canada: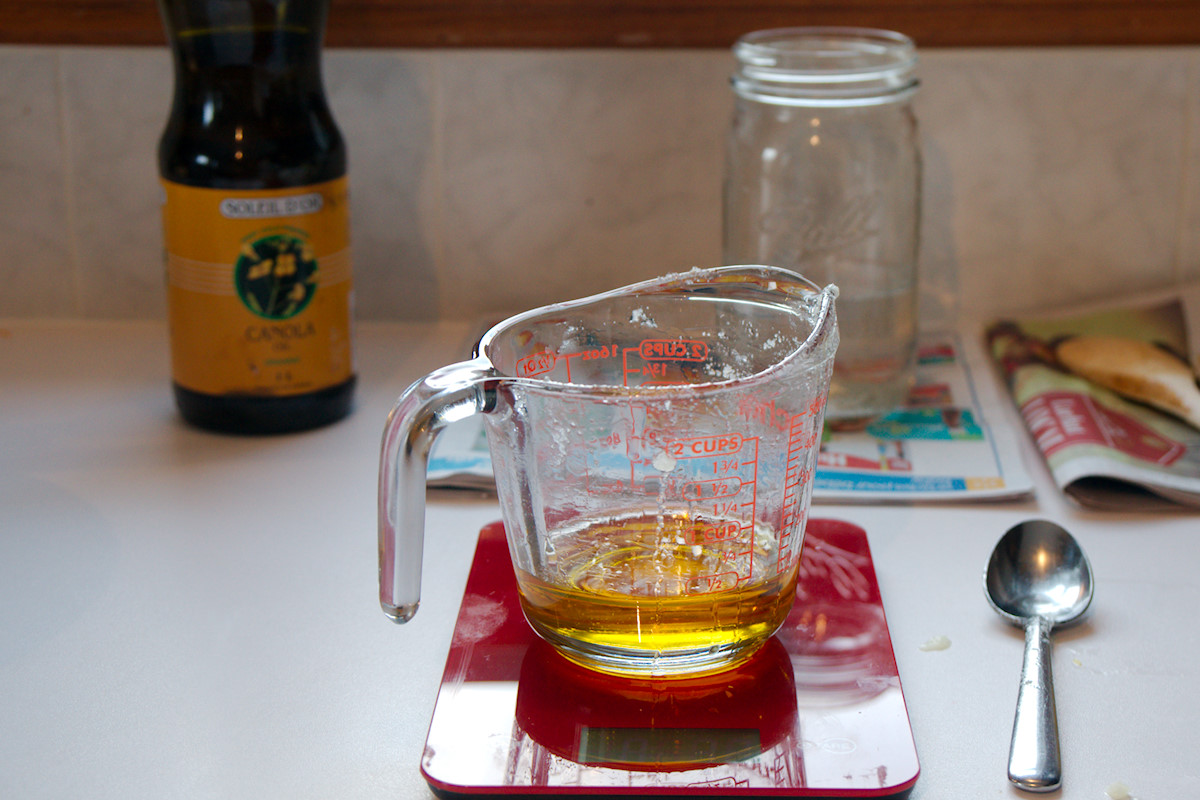 Supplies & Tools:
scale
thermometer
immersion or stick blender
gloves
eye protection
stainless steel soup pot
a couple glass, ceramic, stainless steel or plastic mixing bowls for measuring oils (I use a 2 cup glass measure)
small glass jar, plastic or stainless steel container for measuring lye
4 cup/1 quart mason jar - must be heat resistant
stainless steel spoon (for measuring lye and scooping the solid fats)
wooden spoon for stirring lye mixture*
silicon spatula or plastic spatula*
wooden spoon or spatula for melting oils
newspaper/circular flyer papers/piece of cardboard
paper towel
rags
vinegar
small cardboard box for a mold
thick plastic bag
scissors
tape
*These tools should be designated for soapmaking or craft purposes only.
Most of these supplies and tools you will already have around your house.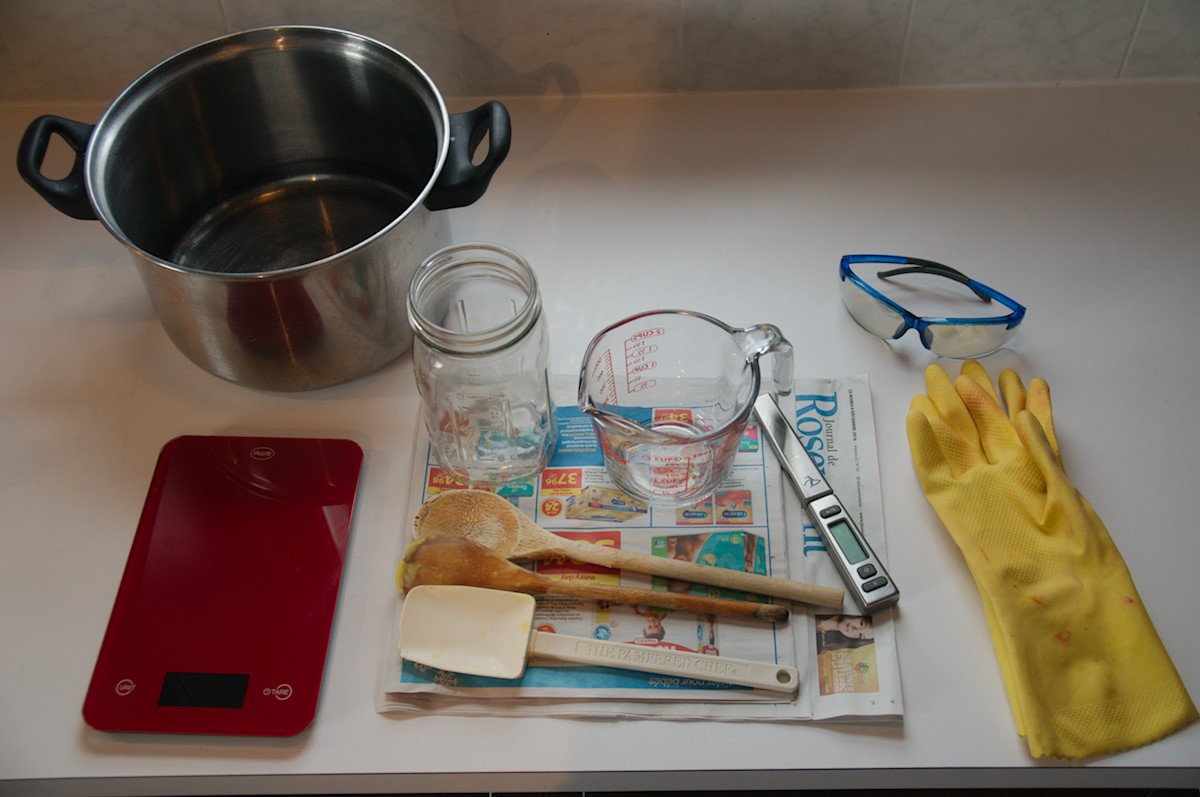 That's the list. With these supplies on hand you'll have everything you need to make soap.
I am so looking forward to participating in Hibernate again this winter. I need it! And I look forward to connecting with you in that warm and cozy space.
Renee Tougas participates in affiliate marketing, including the Amazon Services LLC Associates Program. Whenever you buy something on Amazon from a link you clicked here, I get a (very) small percentage of that sale. See disclosure for further explanation.
Filed Under
Resource Library
You can subscribe to comments on this article using this form.
If you have already commented on this article, you do not need to do this, as you were automatically subscribed.