If Getting Outdoors More is Your New Year's Intention
January 4, 2012
Thank you everyone for sharing your intentions on the One Bite at a Time giveaway post. By the way, comments close tonight and I'll randomly choose three winners who each get an copy of Tsh's e-book. Get your comment in now to be entered.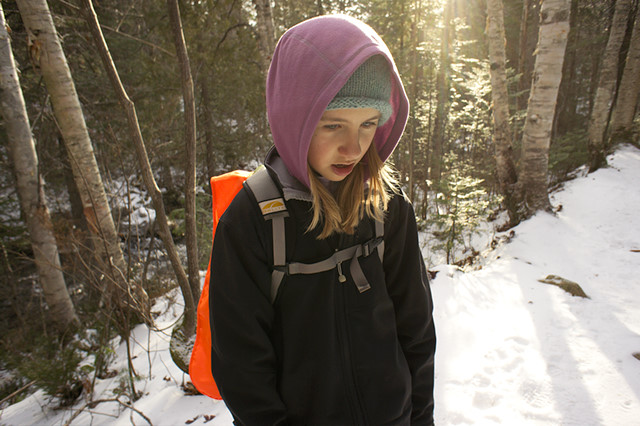 I've read every single one of those comments and noticed that some of you want 2012 to be the year you pursue more outdoor adventures with your family, together.
That's awesome!
I understand that desire and have a recommendation that might help. Family Outdoors is a resource page we created at our adventure blog to help your family get outdoors. I recently updated the page with lots of new links and pretty photos. If you've never visited the page or haven't for a while, you should check it out.
We have since retired that blog but The Kid's Outdoor Gear Guide is a good place to start.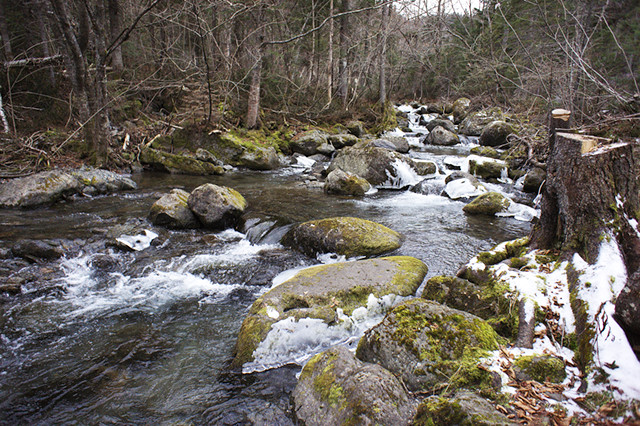 Didn't know we have an adventure blog? I don't blame you.
It's been kind of quiet for a couple months. We've been too busy living the adventure of moving our family to the Gaspé peninsula to spend much time writing about our weekend hikes. Also Damien is spending more time writing for our minimalist footwear blog Toe Salad.
So yes, it's been a little quiet at ADVENTUREinPROGRESS but we're making up for it.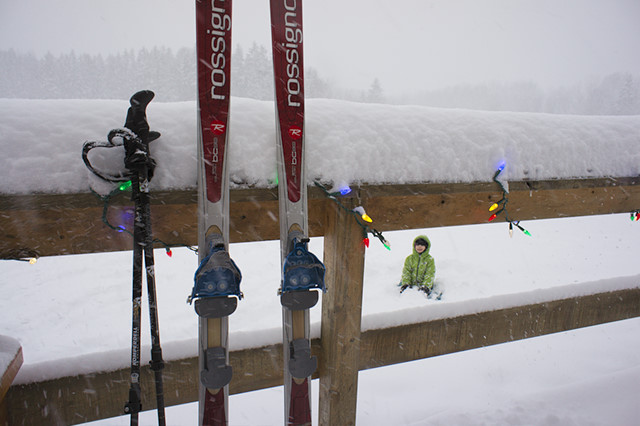 I recently wrote about our dream come true of getting outfitted for skiing. Speaking of which, outfitting our family for skiing wasn't a "honey, let's go buy some skis today" kind of decision. Some families save to go to Disneyland. We save to buy skis.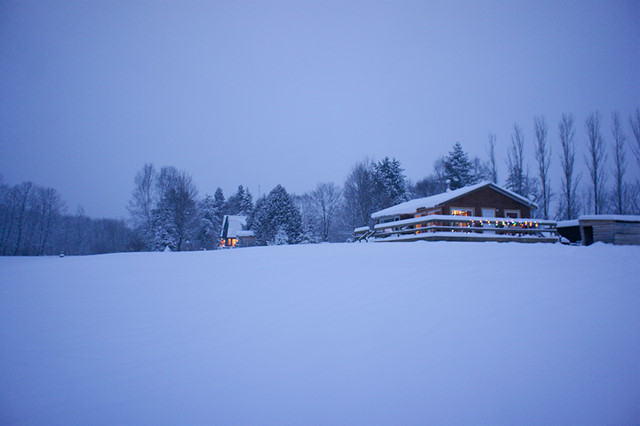 Loving where we live and daily living out our values while pursuing our professional goals and family dreams. It hasn't always been this way. 
Can you believe it all started with an intention to be outdoors every weekend as a family?
Well, perhaps that wasn't the only catalyst for our huge life change, but it was a big part of it.
You see, from our weekly outings we got a taste of the "good stuff". A taste for the outdoors, a taste for adventure, a taste of freedom.
We started to dream and talk about how we might spend more time outdoors together. How we could maybe thru hike for months at a time or at the very least live in a more natural setting.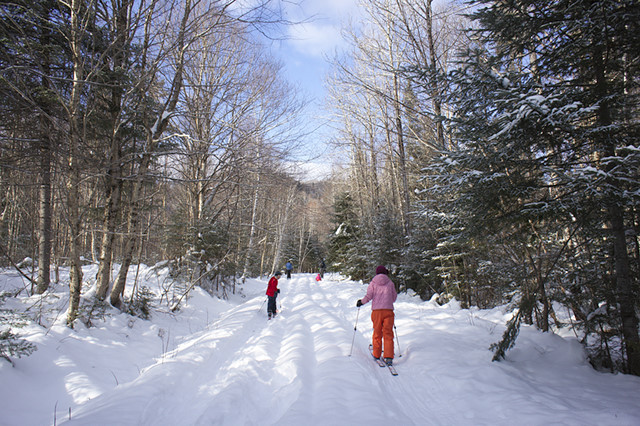 Being outdoors every weekend together started us in that direction. It was one of the first steps on the path to where we are now. Living in a dream location, with our priorities and values charting the course of our days instead going with the flow (when the flow was heading in a direction we didn't like).
I don't want to scare you into thinking if you start hiking on a more regular basis, or doing some other activity outdoors together you'll have to re-order your life priorities and end up with a large scale life change.
But wouldn't it be kind of cool if that did happen?
Imagine if being active, in nature, got you more in tune with each other and more in tune with your spiritual practice. Giving you a chance to exercise with your family, instead of trying to juggle everyone's schedule for one hour at the gym.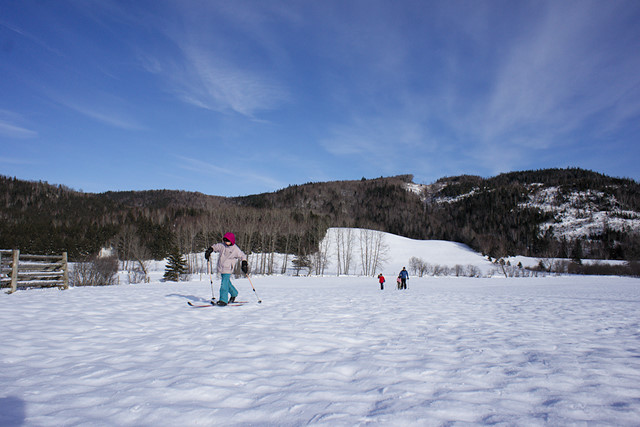 Time to unplug, time to dream, time to push your limits and boundaries. Helping you form a more solid relationship with your family and deepening your understanding of this planet we call home.
And what if all that connecting, challenging, uplifting, sweaty, tiring and beautiful time took you places you can't even imagine right now?
I can't guarantee any "life changing results" from a one day a week practice outdoors. But I am certain your body will thank you, your relationships will grow and you will view nature and your place in it differently.
In short, you will not be the same.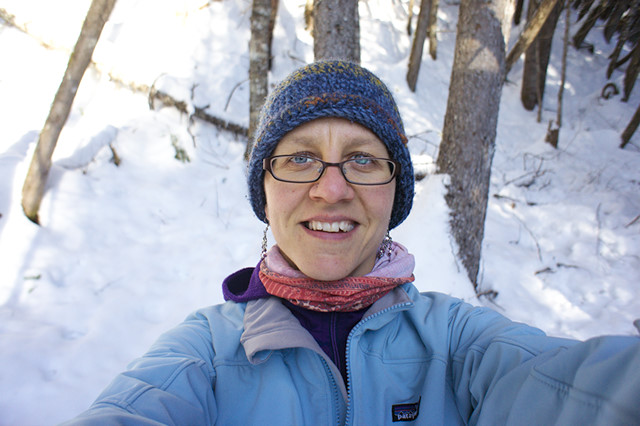 And all together, that might just change your life. I know it has mine. 
Renee Tougas participates in affiliate marketing, including the Amazon Services LLC Associates Program. Whenever you buy something on Amazon from a link you clicked here, I get a (very) small percentage of that sale. See disclosure for further explanation.
You can subscribe to comments on this article using this form.
If you have already commented on this article, you do not need to do this, as you were automatically subscribed.