A Walking We Will Go
September 24, 2010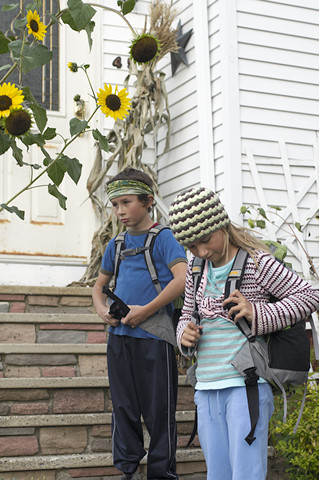 Exercise for the sake of exercise has never been my gig. I know getting a good work out is as "easy" as stepping out the door for a walk but my efforts at making this a regular part of my routine have been half-hearted at best.
I am thankful for our weekend hikes that take our family up a mountain and down again, walking (with packs) usually six to eight miles. That's a good start. But I've been wondering for some time how to add more walking to our weekday routine.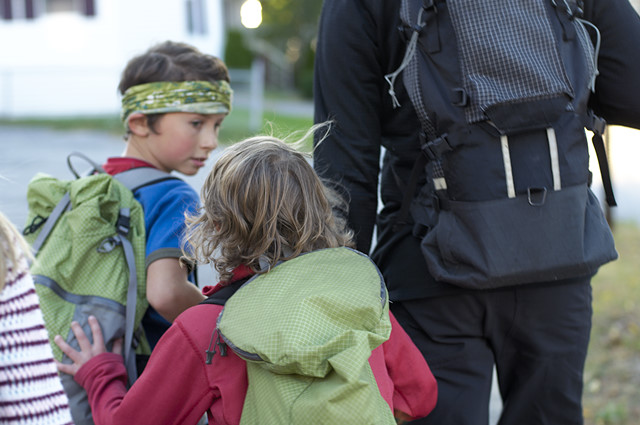 Thank goodness for my husband, who is both very health conscious (he has lifted weights or run/walked almost each day for years) and a creative problem solver. It was his idea, to turn our regular, weekly trip to the library into a family walk night. Sigh. I love this man.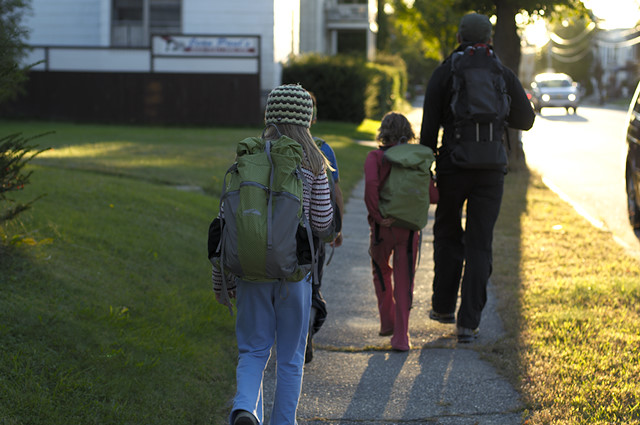 So now, instead of driving to the library on Wednesday morning (just me and the kids) we walk together as a family one night a week. It's a bit challenging. I have to have supper on the table by 5pm and there are dishes to be done when we get home at 8pm but it's worth these little inconveniences.
Damien and I are always looking for ways to integrate our family values into common and shared activities. And I think we just hit upon a good solution to incorporate more exercise into our weekday lives, spend quality time together and accomplish a key piece in the weekly homeschool routine.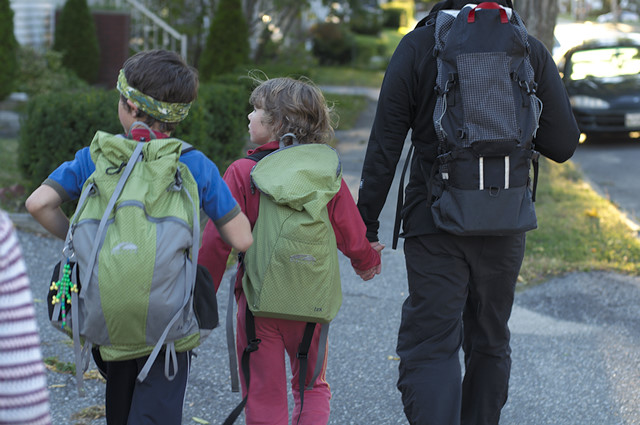 The walk itself is just over 3 miles, round trip. And if we hoof it (and we do) it takes us 35 minutes one way. Because we are carrying weight on our backs we are building bone strength. This is especially important for me because of my slight build so I carry a larger proportion of the weight.
Carrying all this weight helps us train for backpacking as well. Another one of our family activities.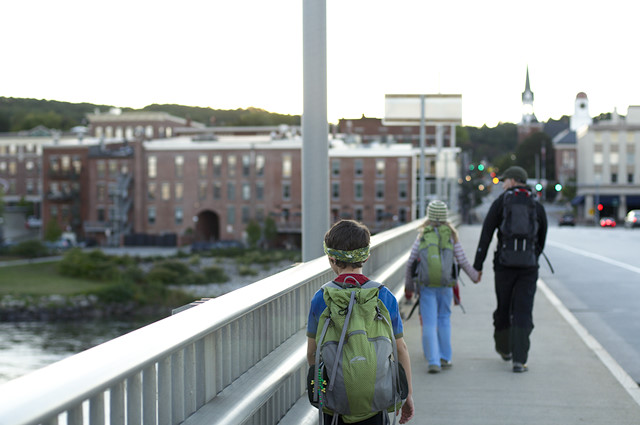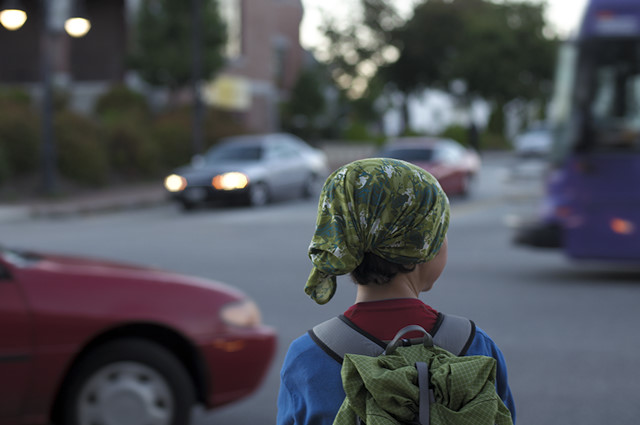 These weekly trips to the library are just another part of that healthy, whole family picture.
Have you found ways to exercise together as a family?
Renee Tougas participates in affiliate marketing, including the Amazon Services LLC Associates Program. Whenever you buy something on Amazon from a link you clicked here, I get a (very) small percentage of that sale. See disclosure for further explanation.
Filed Under
Resource Library
You can subscribe to comments on this article using this form.
If you have already commented on this article, you do not need to do this, as you were automatically subscribed.